Support for Carers and Family Members
When someone you care about has dementia you will probably find there are times when you need some emotional or practical support. You may find yourself in the role of primary carer for a loved one, or find yourself feeling sidelined. From coping with difficult behaviour, to talking to someone who understands dementia, this section aims to help you find the support you need. Click on one of the bubbles below to choose a topic.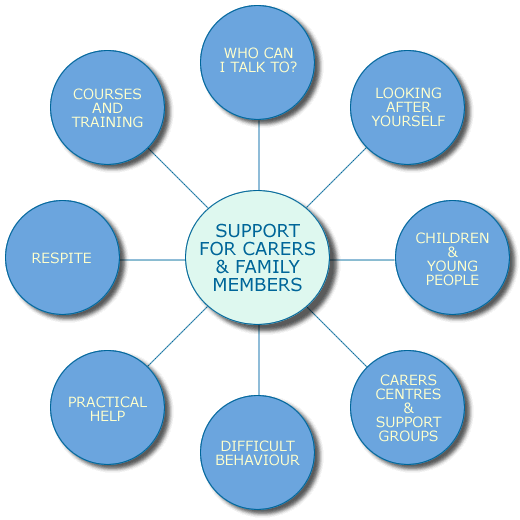 Use the Mind Map above to help locate the areas about which you want information. Click the bubbles to take you to the desired topic. For more information about using the Dementia Web site go to Help.
Last updated: 8 Jan 2010