Getting Practical Help
Whether you have dementia or are a carer, there will probably be times when you need some sort of practical help. You may be looking for help with financial matters, someone to provide help at home, or help with home adaptations; click a bubble on the Mind Map below to select a topic.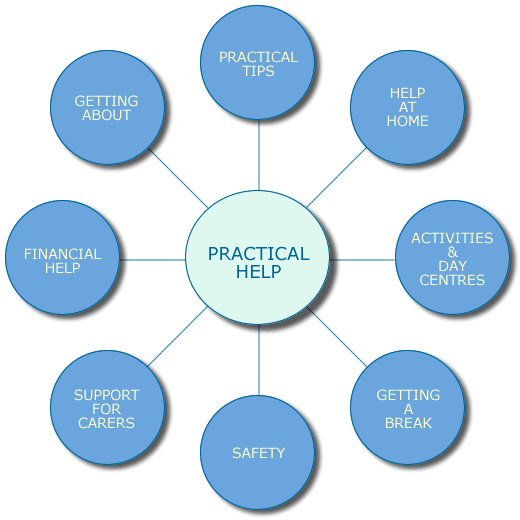 Use the Mind Map above to help locate the areas about which you want information. Click the bubbles to take you to the desired topic. For more information about using the Dementia Web site go to Help.