Sooner or later, people who are looking after a friend or relative who has dementia may appreciate a break from caring: this is called respite. Respite might be for a week, or just for an hour or two. The person with dementia may be cared for at home, in a day centre, or a care home.
As well as respite information, this section also has information about holidays, for carers and people who have dementia to holiday together or separately. Click on a bubble below to select the desired topic.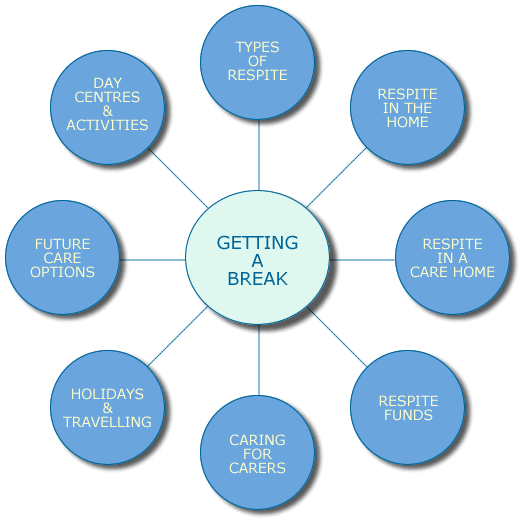 Use the Mind Map above to help locate the areas about which you want information. Click the bubbles to take you to the desired topic. For more information about using the Dementia Web site go to Help.