Support and Services in Oxfordshire
Oxfordshire has a range of support and services available for people who are living with dementia, from specialist support for younger people with dementia, to statutory NHS and social services. Click a bubble on the Mind Map below to help you find the local services you want.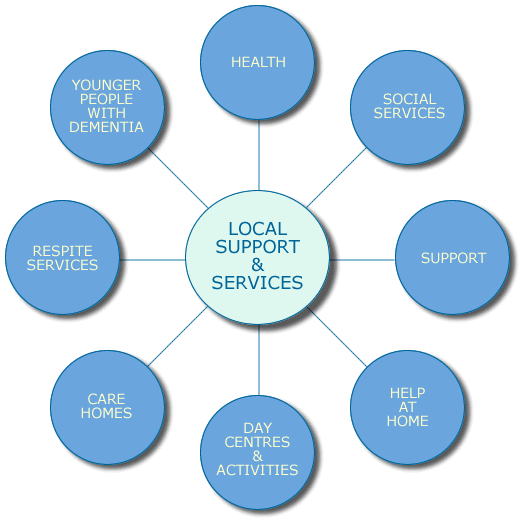 Use the Mind Map above to help locate the areas about which you want information. Click the bubbles to take you to the desired topic. For more information about using the Dementia Web site go to Help.