Legal Planning Introduction
This section aims to guide you through the legalities that are most relevant to living with dementia, whether is it making an Lasting Power of Attorney to facilitate day to day money management, or making a Will or Living Will to ensure your wishes are implemented. Click on a bubble to select a topic.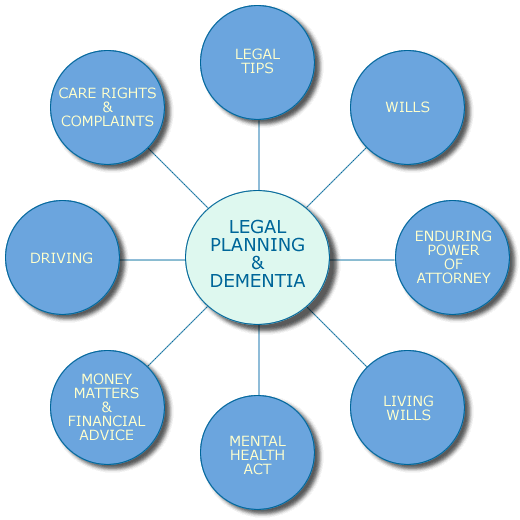 Use the Mind Map above to help locate the areas about which you want information. Click the bubbles to take you to the desired topic. For more information about using the Dementia Web site go to Help.